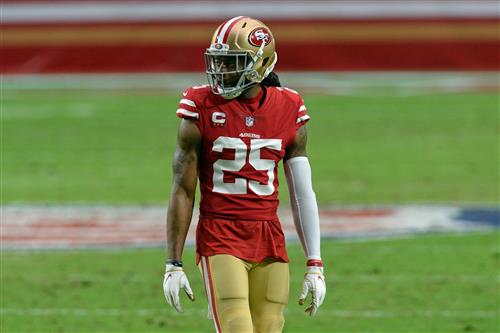 Richard Sherman is one of the premier free agents still available ahead of the 20201 NFL season, and in a recent interview, clearly stated his intentions to land somewhere he can realistically compete for a Super Bowl.
"I want to get to a team that's competing for a championship, so that's what I'm focused on and waiting for a right opportunity," Sherman said, per Bloomberg's Ritika Gupta. "When it comes, that's where I'll be."
Read More - Kyler Murray has to have the Cardinals feeling a tad terrified
Every player on the open market likely goes to a team with the intention of winning as many games as possible. However, Sherman has been biding his time for a while, so he's not just going to gaslight himself into thinking he's competing for a championship and take the highest payday.
While it's possible Sherman ultimately re-signs with the San Francisco 49ers, let's look at four other championship-caliber suitors who should strongly consider bringing the future Hall of Famer aboard.
Richard Sherman to Seattle Seahawks
It seems like the Seattle Seahawks have patched things up well enough with star quarterback Russell Wilson to at least get through the 2021 season. Another way to keep their face of the franchise happy would be to bring back another player from Seattle's Legion of Boom glory days in Sherman.
A reunion with the Seahawks is absolutely not off the table for Sherman, and both parties would benefit immensely from joining forces for a second stint.
Sherman knows the system well, has a relationship with coach Pete Carroll and Wilson, and fills a huge need at cornerback. Seattle saw its No. 1 corner Shaquil Griffin leave for the Jacksonville Jaguars in free agency, and don't have many other viable options at the position.
One of Sherman's 49ers teammates, Ahkello Witherspoon, signed with the Seahawks earlier this offseason. Maybe he could help recruit Sherman back to the Emerald City for one last ride.
Richard Sherman to Cleveland Browns
The Cleveland Browns have been proactive about upgrading their defense, and will get cornerback Greedy Williams back in the secondary after he missed all of 2020 due to injury. Rookie first-rounder Greg Newsome II is also in the fold, as is free-agent acquisition Troy Hill.
It's expected that Hill will be predominantly used in the slot. If Cleveland doesn't want to count on a first-year player in Newsome, or a young, injury-prone corner in Williams to start on the outside opposite Denzel Ward, then Sherman is a logical one-year option.