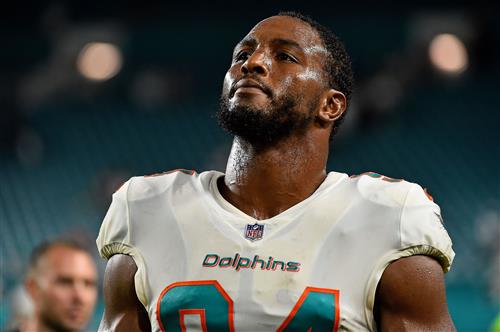 The Cowboys and Dolphins have been talking about a deal that would send defensive end Robert Quinnfrom Miami to Dallas and it is reportedly close to happening.
Ian Rapoport of NFL Media reports that the two sides have "parameters in place" for a trade and only minor issues need to be sorted out before the deal can go through. Quinn visited with the Cowboys recently and also met with the Saints as the Dolphins tried to find a trade partner.
There's no word on what the parameters of the deal might be, but it is expected to include the Dolphins paying some of Quinn's salary in order to add a draft pick.