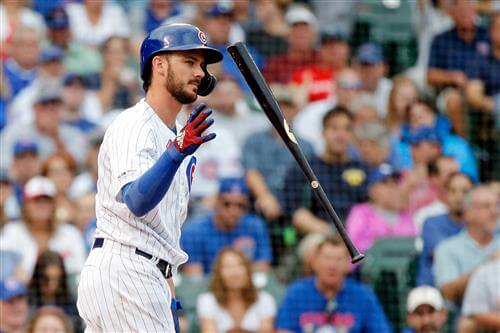 Kris Bryant has lost his service time grievance against the Chicago Cubs and will not be a free agent until after the 2021 season, according to a report by Jeff Passan of ESPN.
The Cubs called Bryant up to the Majors on April 17, 2015, causing him to fall one day short of the 172 days he would've needed for a full season of service.
The ruling means that Bryant will remain under club control for two more seasons.