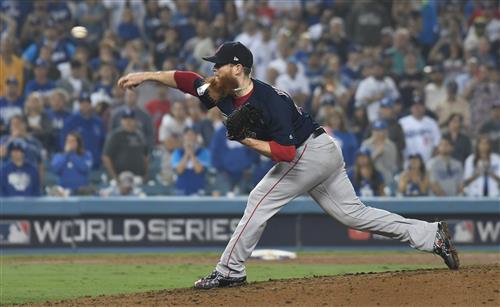 Free-agent closer Craig Kimbrel doesn't appear to be giving up on landing a lucrative long-term deal despite the new MLB season being well underway.
The 30-year-old was seeking a five-year contract in the $100-million range all offseason and those demands have not appeared to change, as Jim Bowden of The Athletic reports Kimbrel was still looking for such a deal as late as March.
Kimbrel didn't attend the World Series ceremony honoring the 2018 Boston Red Sox at Fenway Park earlier this week. The seven-time All-Star played a key role in helping the Red Sox win their ninth title in franchise history but declined a $17.9-million qualifying offer from the team in November.