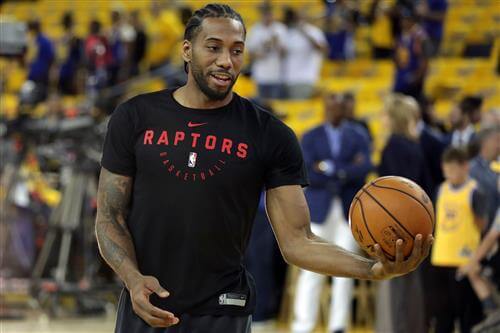 At one point, the general consensus was that Kawhi Leonard had every intention of signing a new deal with the Toronto Raptors to build on the legacy he had started with the organization. However, as the free-agency window opened, the Raptors no longer appeared to be in the driver's seat, and true enough, it was the Los Angeles Clippers who eventually snagged the services of the reigning Finals MVP.
John Lewenberg of TSN has shed some new light on this roller-coaster ride, and he has exposed how Kawhi's camp allegedly made "unreasonable" demands of the Raptors, which the team was literally incapable of offering. Leonard's uncle, Dennis Robertson, played a huge role in the negotiations, and according to Lewenberg, he made sure he was heard during the discussions:
Robertson has a reputation for being hard to deal with and would have been hands on throughout the process. According to sources, Leonard and his camp – namely Uncle Dennis – asked for a lot from the Raptors in that meeting, things players don't generally ask for in standard contract negotiations.