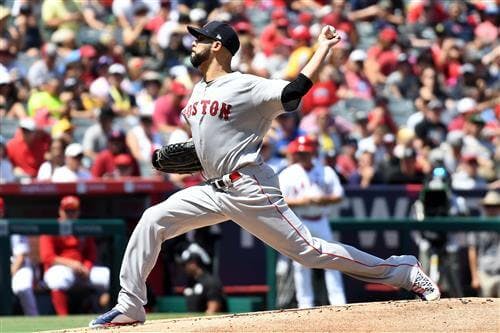 The Toronto Blue Jays have talked to the Boston Red Sox about a trade for David Price, according to The Athletic's Ken Rosenthal.
Rosenthal notes that Toronto is exploring all avenues to upgrade its starting pitching, and that the "Signing of free-agent left-hander Hyun-Jin Ryu remains one possibility for the Jays."
Rosenthal adds that a deal would only happen if the teams could agree on how much money the Red Sox will pay of Price's remaining $96 million in the final three years of his contract.
Price, 34, was acquired by Toronto at the 2015 trade deadline as former general manager Alex Anthopoulos made one last push to bolster the team before their first playoff run in 22 years.