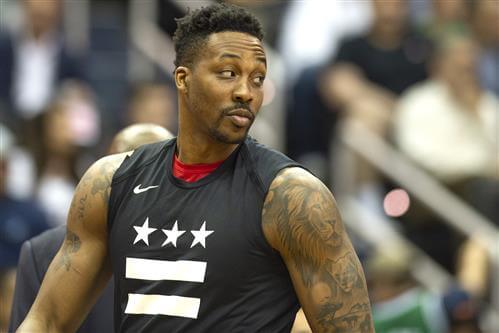 Dwight Howard has finalized a contract buyout with the Memphis Grizzliesand plans to sign as a free agent with the Los Angeles Lakers as soon as he clears waivers, Charles Briscoe, Howard's agent, told Shams Charaniaof The Athletic and Stadium Friday afternoon.
ESPN's Adrian Wojnarowski added that Howard will have a non-guaranteed contract and that the Lakers are proceeding "with caution."
"Howard had several meetings with Lakers officials, and they'll give him a chance to show he's made changes in how he conducts himself," Wojnarowski added. "Lakers players were involved in process."
While speaking with Arash Markazi of the Los Angeles Times in mid-July, Howard sounded keen on returning to the Lakers, whom he played with for the 2012-13 season, or the idea of signing with the Los Angeles Clippers