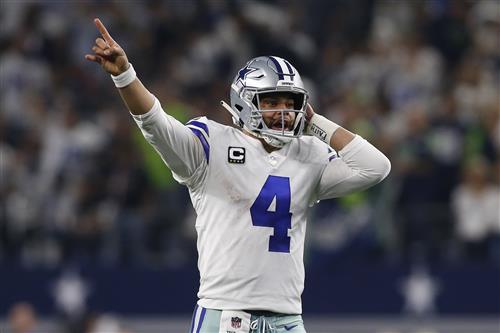 On Monday, reports emerged that Dak Prescott is looking for a new deal with the Dallas Cowboys that pays him $40 million per year.
That's pretty outrageous, considering Russell Wilson leads all NFL players with a $35 million-per-year deal. However, it's not so outrageous to think that Prescott and his representatives are targeting a similar deal to what Wilson got in Seattle.
That's exactly what is going on right now, according to Charles Robinson of Yahoo Sports. He reports Prescott is targeting $35 million per year, and that if he doesn't get a new contract this year and has a huge 2019 campaign, that figure will rise to $40 million in 2020.