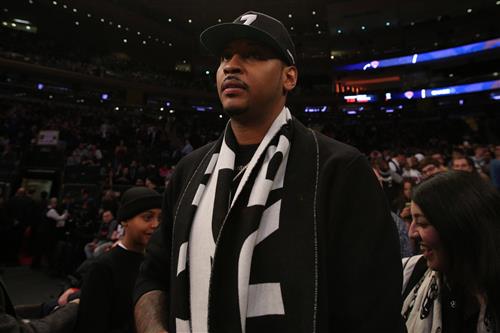 Carmelo Anthony "would have interest in signing with the Knicks and finishing his career in New York," Ian Begley of SNY.tv reported Tuesday.
Anthony, a 10-time All-Star and six-time All-NBA team member, played in New York from 2011-2017. He took part in 10 games with the Houston Rockets last season before general manager Daryl Morey announced that the team was "parting ways" with him in mid-November. Anthony averaged 13.4 points on 40.5 percent shooting and 5.4 rebounds in 29.4 minutes per game.
In January, the Rockets traded Anthony to the Chicago Bulls, who waived him. Anthony did not sign with another team afterward.
Although Anthony is reportedly interested in a return to New York, Bagley noted "most executives monitoring Anthony's free agency see the Lakersas the most likely destination" for the 16-year veteran.
Bagley added that "bringing Anthony back is not currently part" of the Knicks' offseason plan.
New York doesn't seem like a great fit for Anthony. If he's looking to contend for a championship, heading back to the 17-65 Knicks seems unwise.