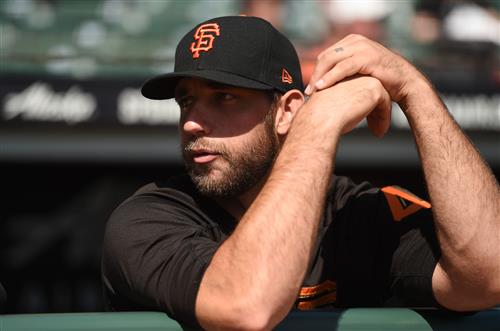 Regardless of how hot the Hot Stove Season actually is this year — it's been lukewarm, at best, the past few offseasons — Sporting News will have you covered with all the trade rumors and free-agent rumblings you can handle.
Rumor: The Braves have made Madison Bumgarner a priority.
Need to know: Madison Bumgarner is only 30 years old, which seems weird because he's been around for parts of 11 seasons. And despite not being MADISON BUMGARNER the past few years because of various injuries and perhaps some natural regression, it's quite possible he has more strong seasons left. His stats since 2017: 19-25, 3.57 ERA, 3.94 FIP with 413 strikeouts in 448.1 innings. Not bad, not great.
Could this happen: Bumgarner makes sense for the Braves on the surface. He's a proven front-line starter with a stellar postseason resume who could give a young Atlanta rotation a boost in multiple ways.