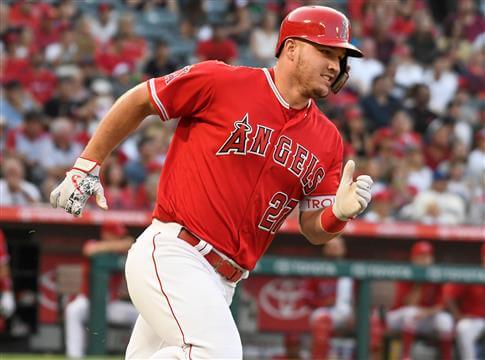 Mike Trout is set to hit free agency after the 2020 season, but the Los Angeles Angels will attempt to change that.
Fancred Sports' Jon Heyman reports that the Angels are expected to approach Trout about a contract extension this offseason. Heyman notes that many agents recommend waiting until Manny Machado and Bryce Harper sign their free agent deals before Trout acts, that way the market gets set.
The Angels have only made the postseason once since he joined the club in 2011. They have not won any playoff games during that span. The lack of postseason appearances have come at a time when Trout has stood out as the best player in the game, and is an indictment of the Angels' ownership and front office.
Interestingly, Heyman reported last year that Trout had approached the Angels about a lifetime deal before the sides agreed on his current six-year contract, but Angels owner Arte Moreno turned it down.