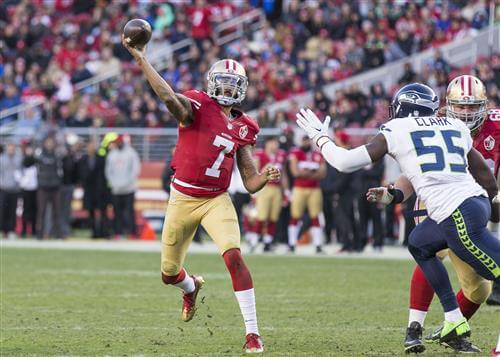 The NFL recently redesigned its website. And the new version of the pages assigned to each current and historical player has created a bit of a stir: Former 49ers quarterback Colin Kaepernick is listed as "retired."
Kaepernick's girlfriend, Nessa, has reacted strongly to the characterization.
"The @NFL @nflcommish @NFLPA lying on their website claiming @Kaepernick7 'retired,'" she said on Twitter. "Colin did NOT retire.