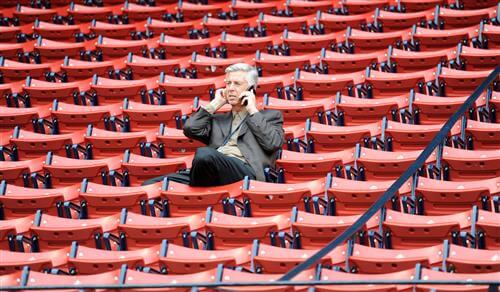 The Boston Red Sox fired team president Dave Dombrowski on Sunday, following the team's latest loss to the New York Yankees.
The team confirmed the news early Monday morning.
The move comes less than a year after setting a franchise record for wins and winning the World Series.
Eddie Romero, Brian O'Halloran and Zack Scott will share leadership of baseball operations for the rest of the season. They had been assistant general managers under Dombrowski.
Dombrowski was hired by the team in the summer of 2015 and was behind the hiring of Alex Cora as manager, the trades for pitchers Chris Sale and Craig Kimbrel, and signings of J.D. Martinez and David Price.