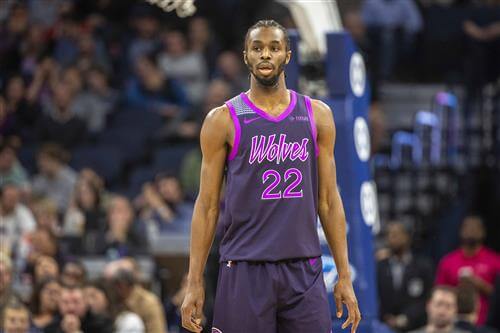 It's that magical time of the year where the NBA draft and trade season meet.
We've already seen trades involving Anthony Davis, Mike Conley and Tony Snell with three first-round picks switching hands. Don't expect these deals to be the last.
There should be plenty of movement in this year's draft thanks to teams like the Boston Celtics and Atlanta Hawks, both of whom have three first-round picks. Others such as the Oklahoma City Thunder, Miami Heat and Los Angeles Lakers may be looking to dump players due to luxury-tax implications or the desire to create a max salary slot.
Motivation to make a deal also stems from the desire to convince a pending free agent to stay (Charlotte), break up a reportedly feuding star duo (Houston) or dump a toxic contract (Minnesota).
This year's draft may inspire a flurry of trades. The following deals would satisfy all parties involved.
Hawks Move Up to No. 4
Hawks Receive: No. 4 pick
Pelicans Receive: Nos. 8 and 10 picks
According to ESPN's Jonathan Givony, the Hawks "have been aggressive exploring trades packaging the No. 8 and 10 picks to move up in the draft." Atlanta owns the Nos. 17, 35 and 41 overall picks as well.
Since the Hawks won't want to bring five rookies to training camp in the fall, packaging some of those picks and moving up seems like their best option.
According to Givony, Atlanta inquired about the New York Knicks' No. 3 pick and were shot down. He stated the Pelicans are "considering the possibility" of taking the Hawks' offer of Nos. 8 and 10 for No. 4.
Given the perceived drop-off in talent from No. 3 to No. 4 in this draft, New Orleans seems like a more reasonable trade partner than New York. The Pelicans are already getting Duke star Zion Williamson at No. 1. If they don't have a favorite prospect at No. 4, they should move down and pick up an extra top-10 selection.
This trade would give the Hawks their choice of Jarrett Culver, De'Andre Hunter, Cam Reddish or anyone else not named Williamson, Ja Morant or RJ Barrett. Reddish could fall to New Orleans at No. 8, where players like Jaxson Hayes, Nassir Little or Sekou Doumbouya may also be available.
Pistons Add Wing Help
Pistons Receive: SF Jae Crowder
Grizzlies Receive: SG Langston Galloway, No. 45 pick
Following the trade of Mike Conley to the Utah Jazz, the rebuilding Grizzlies now have a trio of veteran wings in Jae Crowder, Kyle Korver and CJ Miles.
While it makes sense to keep one around to help guide the youth movement, shopping at least one for a pick would give them three total selections in the 2019 draft.
Crowder should attract some interest, as the 28-year-old forward put up 11.9 points and 4.8 rebounds while defending at a high level for Utah last season.
Detroit, even after picking up Tony Snell in a trade with the Milwaukee Bucks, needs some depth on the wing. Crowder could become the full-time starting small forward for the Pistons or play a primary reserve role behind Snell.
For the Grizzlies, taking on Galloway gives them an outside shooter with an expiring $7.3 million deal. The pick provides them with another rookie to help with the rebuild, or they can try to package the pick and their 23rd selection to move up a few spots.
Kings Get Schroder, OKC Sheds Salary
Kings Receive: PG Dennis Schroder, No. 21 pick
Thunder Receive: Future protected second-round pick
Sacramento caught a break when Harrison Barnes turned down his $25.1 million player option. At the moment, no Kings player makes more than $8.6 million.
This newfound cap space can make Sacramento a factor in free agency or a dumping spot for bad contracts with draft picks attached. This trade would be the latter.
The Thunder are in financial hell with $138.8 million in guaranteed salary on their books, according to Basketball Insiders. They're already well over the projected $132 million luxury-tax threshold, and they'll only add more salary to their books with the No. 21 pick and any free-agent signings.
OKC's three top-earning players—Russell Westbrook, Paul George and Steven Adams—are too valuable to get rid of. Schroder, who is due $15.5 million in each of the next two seasons, is the next man up. Dumping his contract might get the Thunder under the luxury-tax line, saving them tens of millions in salary and tax bills.
Sacramento can now afford to take Schroder on, and it even has use for him as a sixth man and backup to starter De'Aaron Fox. The 25-year-old Schroder averaged 15.5 points, 4.1 assists and 3.6 rebounds as the primary reserve for the Thunder last season.
The Kings should ask for the Thunder's No. 21 overall pick considering the enormous savings they would be receiving.
TJ Warren to Washington
Wizards Receive: F T.J. Warren
Suns Receive: C Ian Mahinmi, 2020 1st-round pick (lottery protected, converts to two future seconds the year after)
The Wizards don't appear inclined to trade All-Star Bradley Beal, according to Kevin O'Connor of The Ringer. As such, they should be looking to upgrade their forward positions after trading Otto Porter Jr. to the Chicago Bulls in February and with Trevor Ariza set to hit free agency.
According to Shams Charania of The Athletic, the Suns have discussed Warren in trade packages.
Warren, 25, averaged 18.0 points while nailing 42.8 percent of his three-pointers for Phoenix last season and is under contract through 2021-22 for a total of $35.25 million. He'd keep the driving lanes open for Beal and would be a solid secondary scorer while John Wall recovers from a ruptured Achilles.
For the Suns, Mahinmi is on an expiring $15.5 million deal, so they'd clear cap space in 2020. They would pick up a 2020 lottery-protected first-round pick from Washington as well.
If the Wizards miss the playoffs this season, they'd still get to keep the pick, and they'd be banking on Warren becoming part of their future next to Beal.
Capela Replaces Horford in Boston
Celtics Receive: C Clint Capela
Rockets Receive: C Aron Baynes, C Robert Williams, Nos. 20 and 22 picks
With Al Horford becoming an unrestricted free agent and unexpected to re-sign with the Boston Celtics, the Shamrocks are suddenly in need of a center.
According to Ian Begley of SNY, "Boston and Houston had checked in recently about a potential trade involving Clint Capela."
While Capela isn't as good of an all-around player as Horford, he's a 25-year-old rim-runner who averaged a career-high 16.6 points and 12.7 rebounds per game last season.