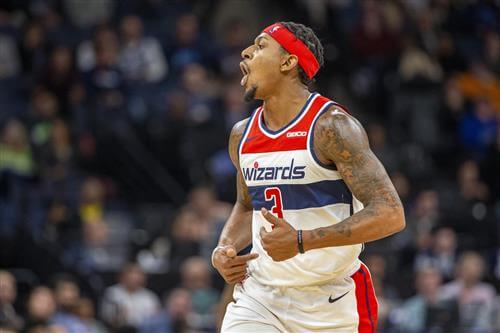 Imaginations ran wild during the NBA's near five-month hiatus.
With an insatiable appetite for content, hoop heads devoured anything that promised to break the monotony of an essentially sports-free existence. Talks naturally turned to trade speculation—a preferred pastime of any offseason—and given the inordinate time to speculate, trade machines were pushed to their limits.
By now, you probably feel like you've seen it all. At the very least, you've grown accustomed to the biggest names on the trade market (or within arm's reach of it) and the teams likeliest to land them.
But we're taking these talks outside the box (though, still within realistic limits) to pair the top potential trade candidates with clubs seldom (if ever) connected to them.
Jazz, Thunder Flip Floor Generals
1 OF 5
Utah Jazz receive: Chris Paul
Oklahoma City Thunder receive: Mike Conley, 2022 first-round pick (top-five protected)
Paul's first season with the Thunder has obliterated all realistic expectations, yet it could still be his final go-round in the Sooner State. OKC securing a playoff spot might net Paul some MVP votes and made Billy Donovan a Coach of the Year finalist, but it doesn't change the fact that this franchise faces a long-term rebuild sooner than later.
Getting out of Paul's colossal contract ($41.4 million next season, $44.2 million player option for 2021-22) makes the process easier. Fetching an actual asset while shedding the money might make this swap a no-brainer for the Thunder, especially since Conley can help them compete for another postseason venture before his deal comes off the books in 2021.
The Jazz have found a better balance this season—their offense has climbed to 10th in efficiency—but it could use another shot-creator in the half-court. Even at age 35, Paul remains one of the best in the business.
He ranks in the 93rd percentile of pick-and-roll ball-handlers and sits in the 73rd percentile on isolations. He also plays Quin Snyder-approved levels of defense, and that two-way balance has netted him the sixth overall spot in ESPN's real plus-minus.
Paul would better weaponize Rudy Gobert as a lob threat and free Donovan Mitchell to further hone his attention on scoring. Whenever Bojan Bogdanovic or Joe Ingles broke loose on the perimeter, the ball would pop in their shooting pocket instantaneously. This might be Utah's ticket to jump from pesky playoff matchup to full-fledged contender.
Blazers, Pelicans Swap Starting Guards
2 OF 5
Portland Trail Blazers receive: Jrue Holiday
New Orleans Pelicans receive: CJ McCollum
The one-for-one star swap is a rarity, but this has, "You scratch my back, and I'll scratch yours" win-win potential.
Both Holiday and McCollum have either been on the rumor mill or resided adjacent to it recently. McCollum's name might never be clear of it until Portland either ships him out or wins a title with its undersized, offense-focused backcourt. Holiday was available as recently as December, per Marc Stein of the New York Times, and remains the club's most logical trade chip to broker a blockbuster.