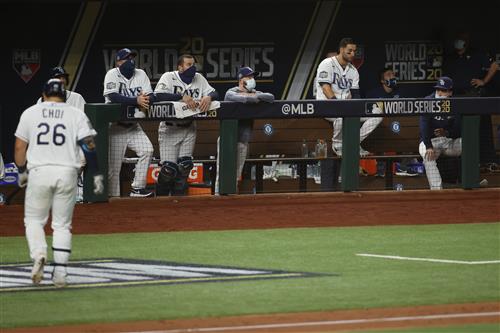 For the moment, the Tampa Bay Rays have answered a question that lingered even after Wednesday's six-run output in their World Series Game 2 win over the Los Angeles Dodgers. It went something like this: Was the Rays' anemic postseason offense waking up, or did they just get a one-day reprieve because the Dodgers pitched a bullpen game that night?
Games 1 and 3 gave us the answers we need, as the Rays put up little fight in the batter's box in either contest and now find themselves down 2-1 in the series with their own version of a bullpen game looming.
"We need to find a way to win, that's for sure," manager Kevin Cash simply stated after the latest loss.