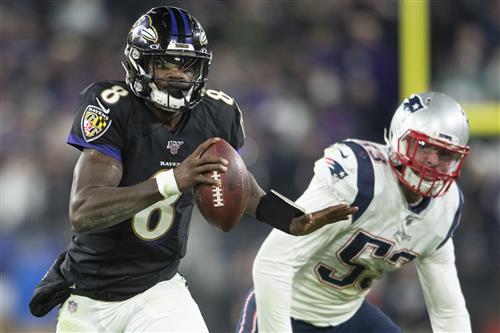 Ravens quarterback Lamar Jackson missed Thursday's practice with an illness, according to the team's injury report.
Jackson, who was a full participant in practice Wednesday, was not seen in the locker room before Thursday's workout. Along with defensive tackle Brandon Williams (noninjury related), he did not come out onto the field during the portion of practice open to media.
In Jackson's absence, backup Robert Griffin III took the majority of repetitions under center. Rookie Trace McSorley continued to work with the Ravens' special teams units before joining Griffin on passing drills.
Jackson's last absence at practice, coincidentally, came before another November game against the Cincinnati Bengals, whom the Ravens face Sunday.