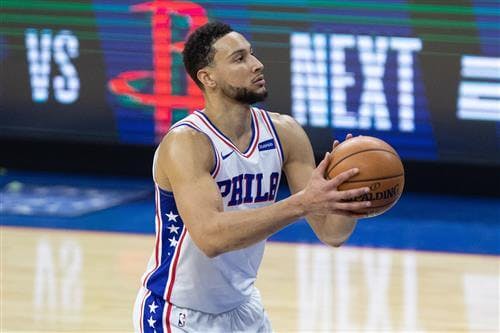 The Philadelphia 76ers have yet to waiver on their exorbitant asking price for Ben Simmons.
With almost two months to go before the start of the 2021-22 NBA season, the 76ers are reportedly telling teams they're willing to start the season with Simmons if their asking price isn't met, according to The Athletic's Shams Charania. The Toronto Raptors have reportedly made an offer for Simmons, but it hasn't appealed to Daryl Morey and Philadelphia's front office, Charnia reported Monday.
Prior to the NBA Draft, the 76ers had reportedly asked for OG Anunoby, Kyle Lowry, Fred VanVleet, and the 4th overall pick, according to Matt Moore of the Action Network.