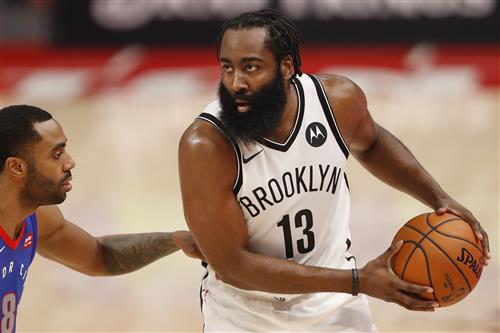 Offensive players in today's NBA have more power than ever. With limited defensive resistance and the surprisingly soft refereeing in the game, the best offensive players are unstoppable right now.
But there are levels. Some superstar players cannot be defended by any single defender and need an entire defensive scheme to slow them down. By ranking the game's greatest offensive players, here are the 10 most unguardable players in the NBA right now.
10. Devin Booker
2020-20201 Statistics: 26.0 PPG, 4.2 RPG, 4.6 APG, 0.9 SPG, 35.8% 3-PT FG
Devin Booker might be one of the ten best players in the world right now. He has blossomed into a superstar on the offensive end of the floor, and he is doing it consistently.
Booker has the Phoenix Suns third in the Western Conference, with a chance to legitimately make the Western Conference Finals this season if Chris Paul keeps healthy.
9. Kawhi Leonard
2020-20201 Statistics: 26.0 PPG, 6.6 RPG, 5.0 APG, 1.7 SPG, 39.5% 3-PT FG
Kawhi Leonard is mainly known for his defensive efforts, as he is one of the best to ever do it on that end. But Leonard is a tremendous scorer and one of the most unguardable players in the league.
Despite playing with a go-to scorer in Paul George, who is averaging 23.0 PPG, Leonard is the best scorer on the team. His size and shooting make him an automatic bucket getter at any time and he easily makes this list.
8. Luka Doncic
2020-20201 Statistics: 28.6 PPG, 8.0 RPG, 8.6 APG, 1.0 SPG, 36.6% 3-PT FG
Luka Doncic is one of the best players in the world and is completely unguardable. Doncic had an NBA-ready body in his rookie season, and he is only getting stronger. Other than that, Doncic has world-class skills.
Doncic can shoot from the perimeter, drive to the basket, and kick it out for easy buckets when double-teamed. Luka cannot be handled by a single player and it needs a complete team defensive effort to slow him down.
7. LeBron James
2020-20201 Statistics: 25.4 PPG, 7.9 RPG, 7.9 APG, 1.0 SPG, 36.8% 3-PT FG
LeBron James, despite being 36 years old, is one of the most unstoppable players in the NBA. Of course, his size and athleticism are off the charts and have been since he entered the league.
But his shooting has vastly improved and he cannot be handled when he wants to score or assist the ball. He is stronger and faster than any defender he comes up against, and that will never change.
6. Damian Lillard
2020-20201 Statistics: 28.7 PPG, 4.2 RPG, 7.6 APG, 0.9 SPG, 37.8% 3-PT FG
One of the best point guards in the last decade, Damian Lillard is a sharpshooter of the highest order. He is averaging 28.7 PPG while shooting 37.8% from three, meaning he is automatic when he gets a single look at the basket.
Lillard is explosive when he attacks the rim and needs a double team at all times. Lillard can score from everywhere, and his free throw shooting (92.7%) means it's also deadly to foul him.