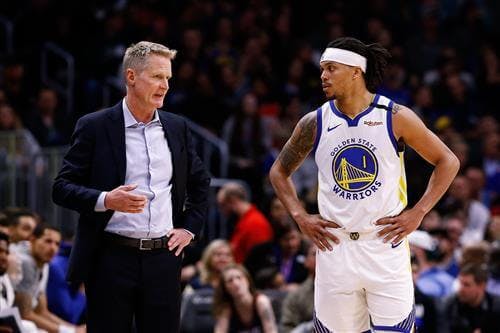 We're just weeks away from training camp opening ahead of the 2021-22 NBA season, the landmark 75th anniversary season for the league.
Seven teams will be under new head coaches, including five first-time coaches and ahead of the new season, we've compiled our list of the best coaches in the NBA, as voted upon by our NBA.com Global Staff.
These rankings were a collaborative effort, with eight members of our staff submitting a list of who they believe are the top 30 coaches in the league after a busy offseason.
Each first-place vote was worth 30 points, second-place votes worth 29 points, third-place votes worth 28 points and so on until 30th place, where votes are worth one point.
So without further ado, here's the top 10.
10. Tom Thibodeau, New York Knicks
Highest rank: 8
Lowest rank: 14
The Knicks vaulted back into relevancy last season, making their first playoff appearance in seven seasons and finishing with the fourth-best record in the Eastern Conference and Tom Thibodeau deserves a ton of credit.
Thibs instilled his defence-first mindset into the Knicks as they brought the physical, hard-hat style back to MSG, finishing with the fourth-best defence in the league, while helping Julius Randle blossom into an All-Star.
The whole roster bought into what Thibodeau was trying to do and it yielded immediate results. Now with an improved roster heading into the 2021-22 season, the Knicks are here to stay,
9. Frank Vogel, Los Angeles Lakers
Highest rank: 6
Lowest rank: 13
The Lakers went out in the first round last season, but injuries played a bigger role in that than anything on the coaching side. Let's not forget, just a season ago, Vogel led the Lakers to the NBA championship.
Now with a nearly entirely new group of players alongside the foundations of LeBron James and Anthony Davis, Vogel has a veteran team at his disposal, but making the pieces all fit together is going to make for interesting viewing in 2021-22. Can he get them to buy into the defensive identity that led them to a ring in 2020?