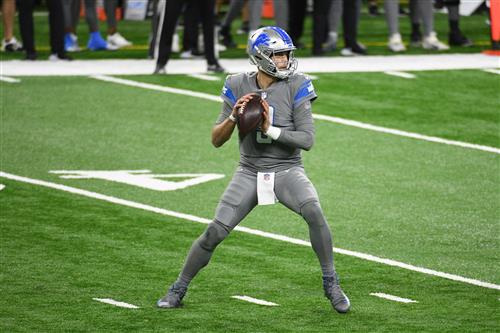 The Rams traded two first-round picks and change to acquire Matthew Stafford, so it would stand to reason they are planning to commit to the former Lions starter long-term. But after the trade, a new contract was not viewed as an immediate priority.
Stafford's 2017 extension runs through the 2022 season; $43MM remains on the deal. However, the Rams are more than $30MM over the low-end salary cap projection ($180MM) and could benefit by a Stafford extension lowering his 2021 cap hit. The team plans to address Stafford's contract, be it through an extension or restructure, according to The Athletic's Jourdan Rodrigue (subscription required).
At the time of signing, Stafford's $27MM-per-year deal raised the then-stagnant QB market by $2MM. That began a hotbed of activity, which included the Rams' ill-fated $33.5MM-per-year deal for Jared Goff, and Deshaun Watson's $39MM-AAV pact now tops the market (for conventional, non-Patrick Mahomes QB contracts).