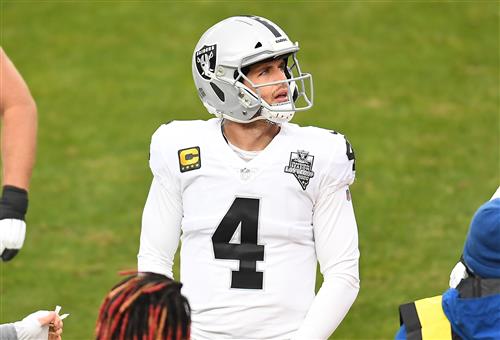 It's nearly a month into the drama swirling around the Green Bay Packers and their franchise quarterback, and there have been relatively no major changes or significant developments. There has been no update from Aaron Rodgers to assuage the concerns of fans. There's been no huge trade or contract extension. Only a ton of rumors and a head coach, general manager and fervent fan base that all want the future Hall of Fame quarterback to return to Green Bay.
There are also a few key players who are waiting to see what happens with Rodgers and the Pack. One such player is wideout Davante Adams, who said on Peter King's podcast May 11 that while he wants to play with Rodgers again, he doesn't know whether that will happen.
Read More - Superstar WR Julio Jones Wants to Play With Cam Newton
"Just being positive and I'm just sticking to my training, doing what I have to do to put myself in a position to be ready, whoever my quarterback is come (the) season," Adams told King, via Mike Florio of PFT. "Hoping and praying that it's still Aaron, just so we can continue what we've had going this whole time. But, yeah, just going to continue working to see how it plays out."
As it happens, a few analysts think Adams could be a key potential factor in a Rodgers trade — particularly if it involved the Las Vegas Raiders.
Packers beat writer Peter Bukowski of SB Nation took to Twitter recently to discuss potential trade packages for Rodgers, and he kept coming back to the Raiders as a landing spot that made sense for A-Rod — in the unlikely event Green Bay decides to trade him, of course.