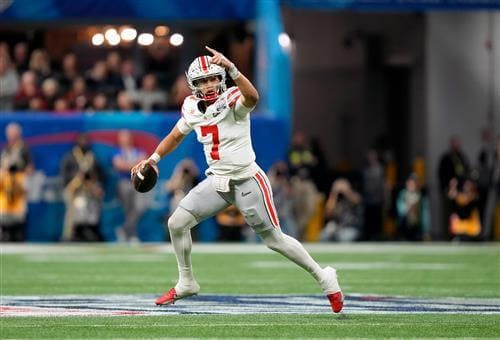 The Las Vegas Raiders are one of the teams that could set their sights on selecting a quarterback during the 2023 NFL Draft. With Derek Carr set to move on this offseason, the quarterback position is certainly a major need for the franchise.
Las Vegas could opt to go the veteran route, checking in with a free agent such as Jimmy Garoppolo. Or, they could seek out a trade, possibly for Aaron Rodgers. If the Raiders strike out on veterans or opt against pursuing one, the draft provides them an opportunity to find a long-term answer.
Currently sitting in the No. 7 spot in the draft, the Raiders could wait to see how the board falls ahead of them and hope a quarterback falls to them. But, the draft is full of randomness, so the Raiders could be better off getting aggressive and going to get their guy.