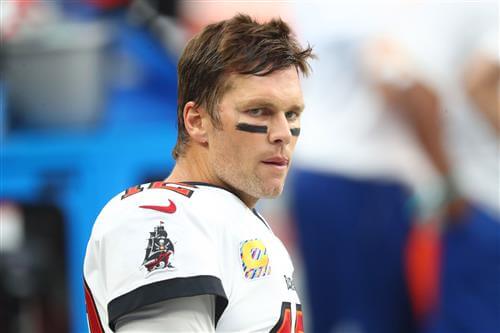 Tom Brady hasn't revealed which club snubbed him during his free agency last March and provoked his resentment, but many in league circles are connecting the dots.
NFL sources believe the team Brady claimed remained uninterested at the end of his free agency was the Las Vegas Raiders, according to Pro Football Talk's Mike Florio.
On HBO's "The Shop: Uninterrupted," Brady said when the unidentified organization backed out, his initial thought was, "You're sticking with that motherf-----? Are you serious?"
Based on the belief that the Raiders were the ones that dropped out of the running for the quarterback's services, pivot Derek Carr would be the "motherf-----" in question.
Las Vegas, the Los Angeles Chargers, and the Tampa Bay Buccaneers were thought to be the front-runners for the superstar's services during his free agency period. The Chargers reportedly believed Brady would stay on the East Coast for family considerations. The club also didn't have an incumbent quarterback after allowing Philip Rivers to sign elsewhere.