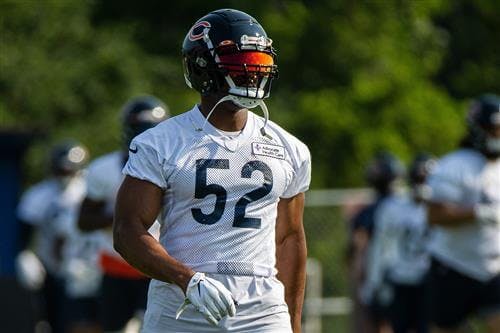 The Raiders reached out to the Bears ahead of free agency this March to see if Chicago was interested in trading star pass rusher Khalil Mack back to Las Vegas, league sources told The Athletic.
The Bears had significant salary-cap issues — which forced them to release All-Pro cornerback Kyle Fuller and restructure several contracts — and the Raiders thought it was worth a shot. However, Chicago was not interested in a trade, sources said.
Raiders officials had no comment, as they don't talk about trade offers given or received.
After their trade inquiry was shot down, the Raiders continued with their plan to sign free-agent defensive end Yannick Ngakoue. The two sides agreed to a two-year, $26 million contract, with the move bolstering Las Vegas' pass rush after they finished 29th in sacks with 21 in 2020.