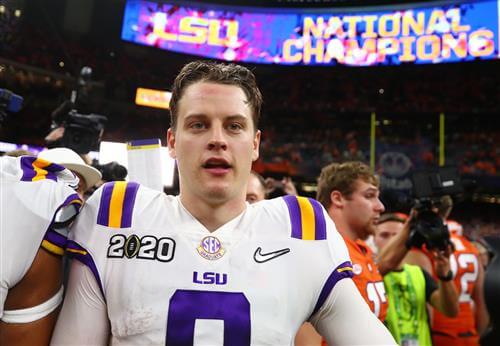 There has been a small trend in recent years for top players to not attend the NFL Draft, but apparently that won't be the case for Joe Burrow.
FOX 19 in Cincinnati's Jeremy Rauch reported on Thursday that Burrow will be in Las Vegas for the draft.
Burrow is expected to be the No. 1 pick in the draft by the Bengals, so not having him there would be a big omission from the enjoyable show.