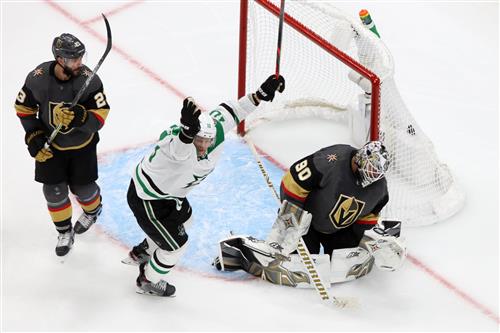 It's almost impossible to not feel terrible for young Zach Whitecloud today. On the flip side, he's a 23-year-old kid who is pretty darn resilient and he'll get over it. The first-ever member of the Sioux Valley Dakota Nation to play in the NHL, Whitecloud only cracked the AAA lineup in Brandon on his third try. He was undrafted in both the Western League and NHL drafts and he was one of the last cuts from Canada's 2018 Olympic team.
But to watch Whitecloud do the skate of shame after the Dallas Stars scored on the power play in overtime to end the Vegas Golden Knights' dreams for a Stanley Cup, man, that was tough to watch. It does seem rather inequitable that while one guy can get away with five crosschecks to an opponent's back, another gets sent to the penalty box in overtime for inadvertently knocking the puck over the glass and out of play.
There was no question of Whitecloud's lack of intent. Even the most diabolical hockey player on the planet could not have planned to chip the puck over the glass the way Whitecloud did at the 2:15 mark of overtime in Game 5 of the Western Conference final.