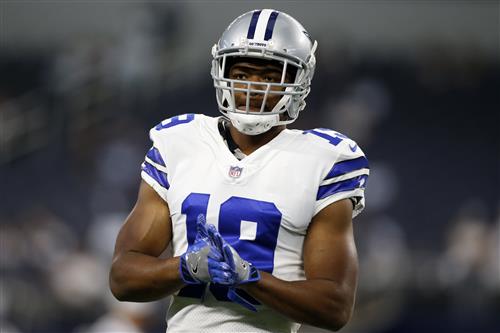 The Dallas Cowboys could be looking at possible blockbuster deal involving Amari Cooper.
The 27-year-old wide receiver may be looking at his final days as a member of the Cowboys. The four-time Pro Bowler remains one of the most highly-compensated players in the game. In fact, Cooper's $20 million base salary with $2 million roster bonus is the highest among all receivers.
However, his production isn't coming close to matching his contract. While Cooper remains productive, he has taken a clear backseat to second-year receiver CeeDee Lamb in the pecking order. Lamb caught a team-leading 79 passes on 120 targets for 1,102 yards on a 65.8% catch rate. On the other hand, Cooper caught just 68 passes on 104 targets for 865 yards on a 65.4% catch rate.
With three years and $60 remaining on his deal, Cooper could be a realistic trade option this offseason. According to Bleacher Report's Michelle Bruton, the Cowboys could deal Cooper to the Kansas City Chiefs for a first-round draft pick in a possible blockbuster scenario.
"The Kansas City Chiefs are smack dab in the middle of the league when it comes to the salary cap," says Bruton. "They have just under $23 million to play with presently.