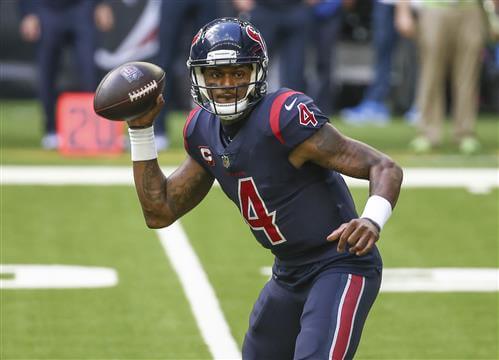 The relationship between Browns coach Kevin Stefanski and quarterback Baker Mayfield has been under the microscope lately. It has led to many thinking the QB could be on his way out of town after a bad 2021 season.
Scrutiny comes with the territory of a disappointing season, and the Browns recently finished 8-9 despite their Super Bowl expectations entering 2021.
The team may be running it back with Mayfield for 2022, but the franchise is expected to investigate all their options to improve the quarterback this offseason and one name the team will keep an eye on is Texans star Deshaun Watson.
Bleacher Report listed Watson as a "realistic" trade target for the team this offseason, with the Browns sending a pair of first-round picks, a second-round pick and Mayfield to the Texans.