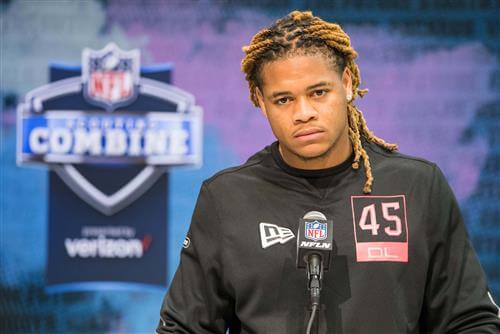 The Washington Redskins own the No. 2 pick in the 2020 NFL Draft, and Chase Young made it clear that he would love to be selected by them. During his NFL Combine interview, Young was candid about his relationship with Dwayne Haskins.
"Me and Dwayne, we talk all the time," Young said, via NBC Sports Washington. "I've known Dwayne since high school. He definitely loves the organization and obviously, he wants me to come play with him. I just think we'll see how this whole thing turns out."
Even though Young didn't outright say he wanted to play for the Redskins, he didn't need to utter those words. Young, a Maryland native, grew up less than an hour away from the nation's capital.