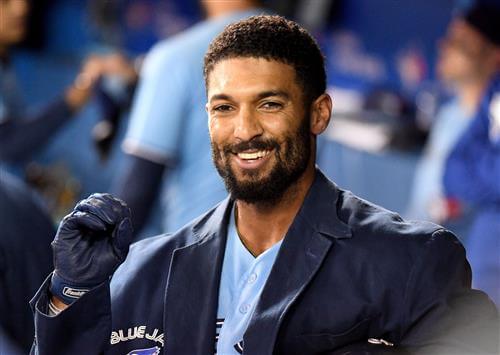 The quality of the 2021-22 free agent shortstop class has been discussed for years at this point. We're just a few weeks away from that group actually hitting the open market, with a handful of young stars at the top of the class offering shortstop-needy clubs plenty of options.
Stars at the Top of the Class
Carlos Correa (27 years old next April): A former first overall pick and top prospect, Correa has long been on a trajectory towards a free agent megadeal. He was in the big leagues by age 20 and immediately a middle-of-the-order caliber hitter, a true franchise shortstop. Correa has never had strikeout problems, has always drawn walks, and hits for power. He was dinged up a bit early in his career — leading to some whispers about his durability — but his only IL stint of the last two seasons has come for feeling COVID-like symptoms in July.
Correa only hit at a league average level during last year's shortened season, but he's put that behind him with a huge 2021. Over 640 plate appearances, he posted a .279/.366/.485 line (134 wRC+) with 26 home runs. After some mixed results on defense early in his career, he's rated as one of the league's best with the glove for the past few seasons. Correa's an impact player on both sides of the ball, the #1 position player by Baseball Reference WAR this season (#8 by FanGraphs WAR). Because he got to the majors so quickly, Correa's hitting free agency in advance of his age-27 season, so he'll have a few prime years to market.
Corey Seager (27): As with Correa, Seager's a former top prospect who starred from Day One. He's been a decidedly above-average hitter throughout his career, posting four seasons with a wRC+ of 125 or above. There aren't any nits to pick in Seager's offensive profile, either. He's a left-handed power bat who rarely strikes out and draws a fair amount of walks. Seager consistently places near the top of the league in average exit velocity, barrel rate and hard contact rate, and few hitters have been better over the past two years.
Seager fractured his right hand on a hit-by-pitch in May, costing him more than a month. That kept his counting stats down a bit this year, but on a rate basis, Seager was as good as ever. He hit .306/.394/.521 (147 wRC+) over 407 plate appearances. Going back to the start of 2020, he ranks eighth leaguewide in wRC+, and that's without accounting for a massive playoff run last season that culminated in World Series MVP honors. Defensive metrics have generally pegged Seager as average or a bit below in recent seasons, but there aren't many more impactful offensive players at any position around the league.
Marcus Semien (31): Semien spent the bulk of this season manning second base for the Blue Jays in deference to Bo Bichette. He was a shortstop up until this year, and he rated as one of the game's premier defenders at the keystone in 2021. Teams might be split on where they prefer Semien, but it seems likely there'll be at least a few who'd consider moving him back to shortstop depending upon their current roster situation.
Semien led MLB with 724 plate appearances, and he hit a whopping .265/.334/.538. He popped 45 home runs, the fourth-highest total in the league, and stole fifteen bags. Semien completely regained his peak offensive form after an average 2020, and he took to his new position with ease. Semien's age will keep him from landing the length or total guarantee of the market's younger stars, but he's wrapping up his second elite season in the past three years and leads all position players in FanGraphs WAR since the start of 2019. There's no doubt at this point Semien's an elite player, and a five or six-year deal that easily eclipses $100MM should be on the table with how well he's performed.