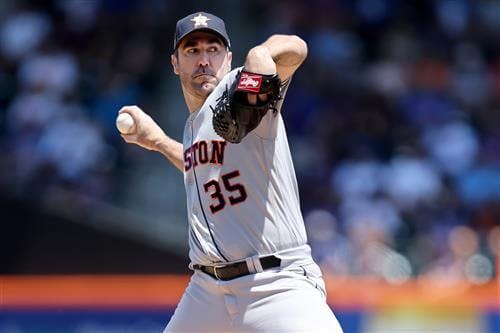 Will American League MVP Aaron Judge return to the New York Yankees or end up back home in California with the San Francisco Giants? Is former New York Mets ace Jacob deGrom bound for Texas? Where will each of the Big 4 shortstops land?
Major League Baseball's 2022-23 free agent period is here, and some of the biggest names in the game are set to move (or stay put).
We asked seven of ESPN's MLB experts -- Bradford Doolittle, Alden Gonzalez, Joon Lee, Kiley McDaniel, Buster Olney, Jesse Rogers and David Schoenfield -- to predict where the most coveted players will sign this winter -- and for how much.
Aaron Judge
McDaniel: Yankees, nine years, $325 million. If you made me guess (and you have), I don't think we'll get a wild bidding war, and the Yankees need him more than any other team. At this sort of number I think they match whatever is out there and they'll skew toward adding a year to get the AAV/luxury tax number lower.
Doolittle: Yankees, nine years, $340 million. My assumption is that the Yankees will top whatever the market yields for Judge and so I landed a little above the years and annual value of the consensus projections.
Schoenfield: Giants, nine years, $332 million. I'm going with Farhan Zaidi's comment at the GM meetings: "I think from a financial standpoint, there's nobody that would be sort of out of our capability to meet what we expect the contract demands will be." The Giants have enormous payroll flexibility, with only $18.5 million in commitments beyond 2023.
Rogers: Yankees, 10 years, $370 million. Pretty simple. He'll top Mike Trout's deal by $10 million, becoming the highest paid position player in the game by annual salary. How can the best player on the most iconic team leave? He won't. And the Yankees will pay up to make sure of it.
Lee: Yankees, 10 years, $360 million. The Yankees fan base will revolt if Judge is not in pinstripes next year and Hal Steinbrenner has given every indication that he will extend every possible financial resource to make sure the AL MVP returns. Even if there is a bidding war, I think the Yankees will make any decision very tough.
Olney: Yankees, nine years, $360 million. In their entire history, the Yankees have never had a player who bore more leverage against them than Judge in this moment. In fact, in the franchise's history, individual players have never really held an upper hand -- not Babe Ruth (who was released), not Joe DiMaggio (who retired while under threat of losing his stature), not Mickey Mantle (who retired in spring training), not Reggie Jackson (who was allowed to leave as a free agent), not Derek Jeter (who got less than half of what his camp asked for in negotiations). In this case, however, the Yankees need the player more than the player needs them.
Gonzalez: Giants, eight years, $352 million. Two things we can pretty much assume about the Giants and their presumed pursuit of Judge: They'd prefer a shorter deal, given that he'll be heading into his age-31 season, and they'll have to outbid the Yankees. So what about an eight-year deal that allows Judge to smash the AAV record, set by Max Scherzer on only a three-year contract? $44 million a year for eight years is a wild sum. But wild might be a prerequisite here.