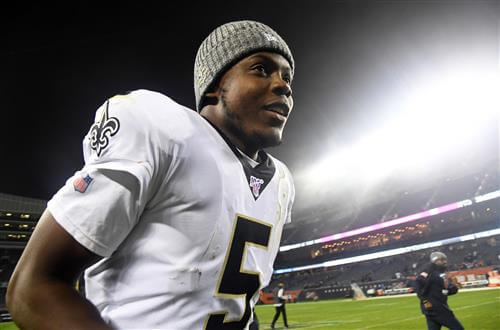 When it came to the Associated Press Comeback Player of the Year for the 2019 NFLseason, Ryan Tannehill of the Tennessee Titans was the easy choice. Just one year ago, the Miami Dolphins traded him to the Titans to serve as Marcus Mariota'sbackup. Instead, he ended up taking over the starting job and leading the Titans to the AFC Championship game.
The Titans started off the season 2-4 with Mariota under center, and head coach Mike Vrabel made the big decision to give Tannehill a chance as the starter in Week 7. He ended up winning 10 out of the next 13 games, and threw for 2,742 yards, 22 touchdowns and six interceptions. Tannehill completed 70.3 percent of his passes in the regular season, averaged a league-best 9.6 yards per attempt and led the NFL with a 117.5 passer rating.
After having lost his starting job in Miami, Tannehill didn't let the next opportunity pass him by, and because of that, he's now expected to sign a lucrative contract extension this offseason. Tannehill's comeback as a post-hype sleeper quarterback was one of the best narratives of the 2019 season.
Will there be a quarterback in 2020 who can accomplish what Tannehill did in 2019? Is there a signal-caller that has been written off in the court of public opinion, but could have a career year this upcoming season after experiencing a change of scenery? Let's take a look at five players who could turn their careers around in 2020.