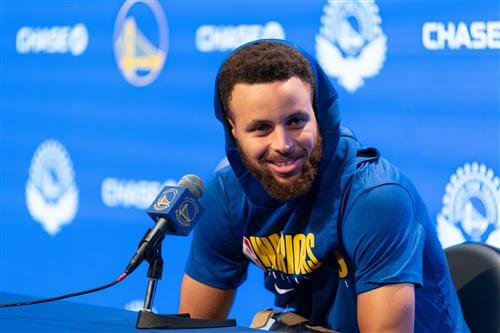 The Hall of Fame is the highest honor in any sport, with only 150 NBA players receiving the call since the inaugural class of 1959.
With so much talent in the league today, we could see that number dramatically increase over the next 10-20 years.
Using Basketball Reference's Hall of Fame Probability percentages (explained here), we have a good idea of which players have a real chance at the Hall of Fame. All percentages are rated by the players' current career, not what they project to do.
A final prediction of how many future Hall of Famers are on each roster will be broken down into three categories:
Here's how many future Hall of Famers each team currently has on its roster.
HOF Locks: Veteran players with an extremely high Hall of Fame probability rating and/or younger superstars who are on pace to become some of the league's greatest.
On the Bubble: Guys climbing the Hall of Fame probability list who have not yet established themselves as locks.
Rising Stars: Players in their first few seasons who don't have the necessary resumes yet but have the time and skill set to become Hall of Famers.
Atlanta Hawks: 2 (Vince Carter, Trae Young)
HOF Locks: G/F Vince Carter (94.6 percent)
On the Bubble: N/A
Rising Stars: Trae Young, John Collins
Carter will be officially retiring from the NBA at age 43 following 22 seasons. He places ninth on Basketball Reference's Hall of Fame probability rankings among active players, meaning he is a lock to walk into the Hall.
An eight-time All-Star, Carter is one of the greatest dunkers of all time and was one of the league's best players from 1999 to 2009. His longevity should be admired as well, especially being able to adapt his game from superstar to veteran role player.
Young is certainly off to a tremendous start in his career, becoming an All-Star starter in year two at age 21. He's already joined Oscar Robertson as the only two players in history to average at least 29 points and nine assists in his first two seasons.
Collins can't be ruled out, either, as the 22-year-old power forward became the first player in NBA history to average at least 20 points and 10 rebounds while shooting 58 percent overall and 40 percent from three.
Carter is in, and Young is on a very early path to join him.
Boston Celtics: 2 (Kemba Walker, Jayson Tatum)
HOF Locks: N/A
On the Bubble: PG Kemba Walker (15.1 percent)
Rising Stars: F Jayson Tatum
Walker looked like just another good starting point guard in the NBA until the last four seasons, where four straight All-Star Games and a spot on the All-NBA third team in 2018-19 has opened the door for his candidacy.
Now 30, he should have a few more All-Star years and 20-plus point-per-game seasons left. He'll also greatly benefit from moving from the Charlotte Hornets to Boston Celtics, where strong postseason play and a possible championship would do wonders for his resume.
Tatum, 22, should end up in the Hall if he can maintain or improve on his stat line of 23.6 points, 7.1 rebounds, 2.9 assists and 1.4 steals this season. Like with Walker, the Celtics' playoff success will have a lot to do with whether they both get in.
Brooklyn Nets: 2 (Kevin Durant, Kyrie Irving)
HOF Locks: SF Kevin Durant (100 percent)
On the Bubble: PG Kyrie Irving (64.8 percent)
Rising Stars: N/A
Durant is one of only three active NBA players (LeBron James, Chris Paul) with a perfect 100 percent chance to make the Hall of Fame, per Basketball Reference.
Even though he hasn't played in a year, Durant has everything one could ask for in a career. He's a two-time NBA champion and Finals MVP, the 2014 regular-season MVP, a four-time scoring champ and a 10-time All-Star.
Irving has a strong chance to make the Hall as well, with his durability the only cause for concern moving forward. Still just 28 years old, he is a six-time All-Star with some of the best ball-handling skills in league history. He hit one of the most famous shots in Finals history en route to a 2016 championship with the Cleveland Cavaliers and should return as one of the elite point guards in the league next season.
DeAndre Jordan is the only other Net on the HoF probability list, but a 1.7 percent rating at age 31 means his chances are probably over.
Charlotte Hornets: 0
HOF Locks: N/A
On the Bubble: N/A
Rising Stars: N/A
While the Hornets have assembled some young talent with Devonte' Graham, PJ Washington and Miles Bridges, none has achieved enough to say he's on a Hall of Fame path.
The only player on Charlotte's roster to sniff the Hall of Fame probability list is Nicolas Batum, with a 0.0002 percent chance. Given his falloff this season at age 31 (3.6 points on 34.6 percent shooting in 23.0 minutes), there's no chance of a rise up the standings
Charlotte's other veterans, Terry Rozier, Cody Zeller and Bismack Biyombo, aren't close to making the list, either.
Chicago Bulls: 0
HOF Locks: N/A
On the Bubble: N/A
Rising Stars: SG Zach LaVine
The Bulls have a lot of young players who could top out at All-Star status in the league, but none appear to be future superstars.
LaVine has the greatest chance of the bunch, enjoying the best season of his career at age 25 by posting 25.5 points, 4.8 rebounds, 4.2 assists and 1.5 steals. He's a terrific athlete who made the 2014-15 All-Rookie team but has yet to be named an All-Star now six seasons into his career.
Veteran power forward Thaddeus Young is the only Bull to make the Hall of Fame probability list, albeit with just a 0.0003 percent mark.