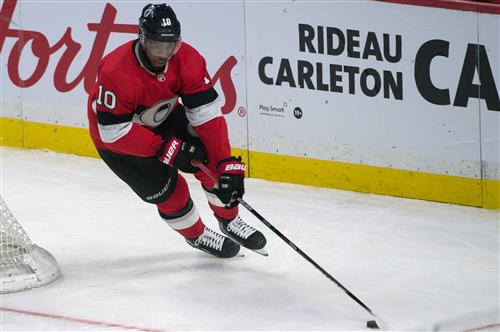 NHL free agency opened over a month ago, and though most of the top players signed almost instantly, a handful of intriguing players remain. Below, we predict which teams will sign the top unrestricted free agents.
Erik Haula
Prediction: San Jose Sharks
The Sharks' depth down the middle is lacking. Logan Couture and Tomas Hertl are a strong one-two punch, but the remaining pivots on the depth chart are concerning. Offseason addition Ryan Donato can play center but is better suited for the wing. The other options include Dylan Gambrell, Antti Suomela, Noah Gregor, and Joel Kellman.
Haula is the best center available and shouldn't be overly expensive. That's good news for the Sharks, who have just $2.3 million in projected cap space. The 29-year-old has dealt with injuries over the last two seasons but tallied 29 goals and 26 assists during his last full campaign in 2017-18.
Mikael Granlund
Prediction: Florida Panthers
The Panthers have lost almost an entire top-six caliber line since the 2020 trade deadline: Vincent Trocheck (who was swapped for Haula), Evgeni Dadonov (who signed with the Ottawa Senators), and Hoffman (who remains unsigned). As replacements, the club traded for Patric Hornqvist and signed Alex Wennberg this offseason.
Florida's secondary scoring is now a major problem. In steps Granlund, who is arguably the best offensive player available aside from Hoffman.
The center-turned-winger is coming off a down year, but he averaged 63 points per campaign in the three seasons prior. A seemingly guaranteed second-line role combined with the perks of playing in sunny, tax-free Florida should be enough to persuade Granlund. Plus, the team has $8.3 million in projected cap space.