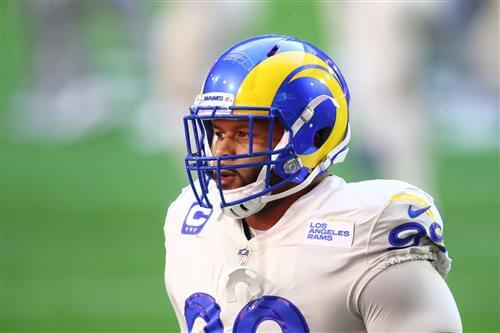 A Pittsburgh area man claims that he was assaulted this past weekend by Los Angeles Rams player and reining NFL defensive player of the year Aaron Donald.
The attack allegedly occurred in the early morning hours of April 11, sometime between 3 a.m. and 4 a.m., the victim's attorney told CBS affiliate KDKA-TV.
The victim, identified by the attorney as De Vincent Spriggs, provided KDKA with a photo showing the injuries to his face following the purported assault.