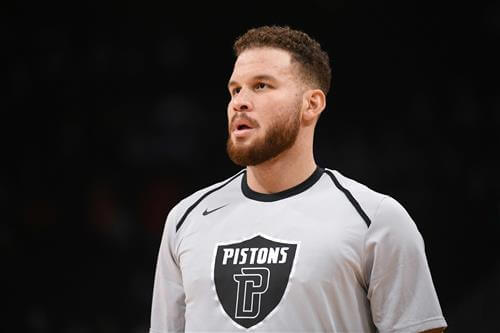 As the NBA trade deadline approaches, the Detroit Pistons have been busy shopping Blake Griffin around the league. Now, without any sign of a team willing to trade for the former All-Star forward, both sides could be headed for a mutual separation.
Griffin last played for the Pistons on Feb. 12, scoring 12 points and recording six assists in 35 minutes of action. Not long after the game, Detroit decided to rest the 31-year-old forward until it could find him a new home.
While there is expected to be plenty of activity before this year's trade deadline, Griffin could become the first of many prominent players to hit free agency via the buyout market.