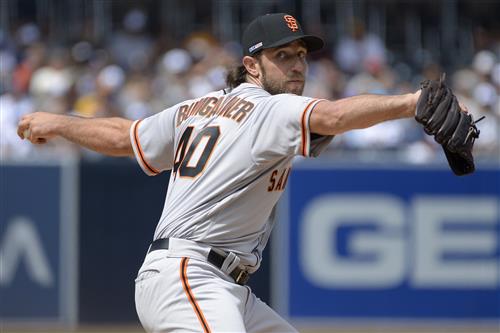 As if the Phillies weren't already stacked enough, they're now keeping their eye on one of the best pitchers in the game.
The Philadelphia Phillies are reportedly doing their "due diligence" on possibly swinging a trade for ?San Francisco Giants ace Madison Bumgarner.
The team is observing Bumgarner's starts despite the fact that the season is just a little over two weeks old. Bumgarner is in the final year of his contract with the Giants, meaning he would only be a rental.
Philadelphia's rotation is already one of the best in the league. Aaron Nola, who finished third in NL Cy Young voting last year, headlines the staff, followed by 2015 NL Cy Young winner Jake Arrieta.