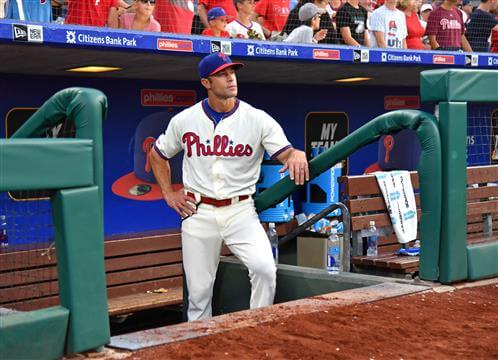 There are already seven managerial openings in baseball, but the league is waiting to find out if there will be an eighth.
Philadelphia Phillies owner John Middleton has been mulling whether to cut Gabe Kapler loose from the final year of his three-year deal, and the decision could come down to his own players.
According to a report from the Philadelphia Inquirer's Matt Breen, Middleton is nearing a decision but has been seeking input from key players on the roster. Whether players will ultimately make a decision or help paint a picture of Kapler's leadership is not clear, but it's an unusual amount of power given to players.
Analytically-minded fans praised the hire of Kapler in 2017, when the former major league outfielder came over from the Los Angeles Dodgers organization. Known for not always following conventional wisdom, Kapler had managerial experience and was well-liked, although some of his over-managing has been derided since.