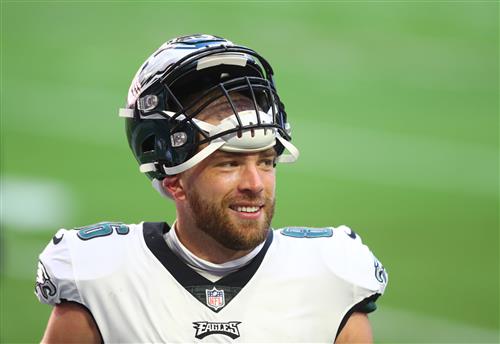 The Philadelphia Eagles entered the offseason determined to make changes and tight end Zach Ertz hoped a trade away from the organization would be part of their plan. Instead, with the 2021 NFL Draft in the books, Ertz remains with the Eagles and he might be stuck on the roster for some time.
Trouble between the two sides started brewing last year during contract negotiations. Ertz wanted a new deal and both sides began discussing a long-term contract. By August, talks broke down and there started to be a sense around the NFL that Ertz's time in Philadelphia would come to an end.
After being shopped around the league before the NFL trade deadline, he ultimately remained with the Eagles. When the disastrous 2020 season concluded, everyone understood he wouldn't return next fall. As a result, general manager Howie Roseman made him available for trade. Multiple teams expressed interest and word spread that a blockbuster trade was imminent, but it never came to fruition.
The club's next hope was to deal Ertz during the 2021 NFL Draft. But once again, a trade never came together. With Ertz still on the roster and unhappy with the direction of the team, we may know why a trade didn't happen.