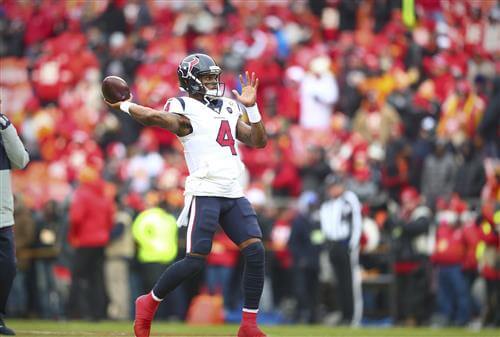 The situation between the Houston Texans and quarterback Deshaun Watson has gotten even murkier over the past few months. Despite Watson's current legal issues, the Philadelphia Eagles continue to express interest in trading for the gunslinger in order to get their hands on a new franchise quarterback after parting ways with former QB1 Carson Wentz.
Via Mike Fisher of Sports Illustrated:
That trade could be executed any time after this draft, with Houston moving on to Tyrod Taylor as the starter, enduring one more empty-cupboard season but then "owning" the 2022 NFL Draft. It could also be executed in a way that for Philadelphia comes a) cheaper than it otherwise would have, b) with Hurts still the starter should Watson be suspended for part of the 2021 season and c) maybe with contingencies attached to the picks, just as the Wentz trade has attached.
After the Texans disappointed in 2020, Watson publicly requested a trade.