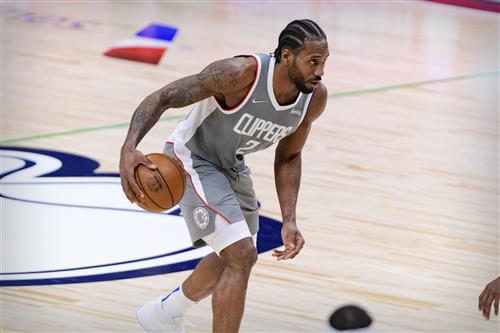 The New York Knicks are a team that has made it back to the playoffs this season due to the breakout season of All-Star Julius Randle and the coaching of Tom Thibodeau. There is no question that with that achievement, the Knicks have become a solid team that could be of interest to stars as a destination.
There is a scenario this offseason where the New York Knicks could potentially acquire some star power for their franchise, and become a powerhouse in the Eastern Conference for years to come. The New York Knicks could try and make a big splash for Kawhi Leonard and Damian Lillard this offseason, and here is how the scenario would unfold.
Sign Kawhi Leonard To A Long-Term Contract
Kawhi Leonard may have just had surgery on his ACL, but when he's fully healthy, he is one of the top 5 players in the league. Leonard has shown that he could be the primary scorer on a championship-caliber roster, and he has been able to step up in the biggest moments during the playoffs. The New York Knicks could attempt to sign Kawhi Leonard to a long-term contract this offseason if he ends up declining his player option with the Los Angeles Clippers, and becoming a free agent.
One of the reasons that Kawhi Leonard left the Toronto Raptors in 2019 and went to the Los Angeles Clippers was due to his desire to be close to home in Los Angeles. However, the New York Knicks are still an appealing destination that could appeal to a star of Leonard's caliber. We've already seen Julius Randle bring the New York Knicks to the playoffs as the primary offensive option. Even if Kawhi Leonard has to sit out until the playoffs, the New York Knicks would likely still be able to make it there, and potentially be a better team if Leonard returns. If Leonard elects to look at his potential options in free agency instead of just re-signing with the Clippers, then the Knicks would be a great option.