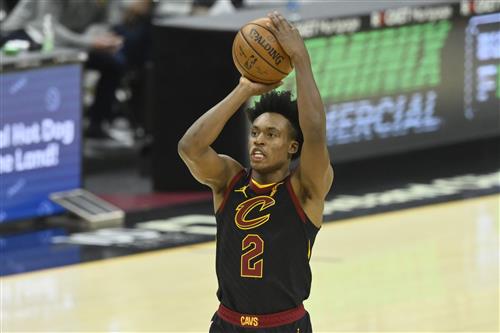 While I was downtown last weekend covering the NFL Draft, two random fans in Browns jerseys grabbed my attention while I was walking toward commissioner Roger Goodell and the pavilion that hosted all the festivities. They loved The Athletic. They were both longtime subscribers. We talked about Baker Mayfield and Nick Chubb and who I thought the Browns should draft. We talked about Shane Bieber and the Francisco Lindor trade and whether the Indians can contend. And we talked about the Cavs.
"Why do you hate the Cavs?" they both wondered.
Read More- Cavaliers Players "Grow Frustrated" With Collin Sexton Dominating The Ball
I laughed. I don't hate the Cavs, I said. I just disagree with a lot of the decisions that have been made at Cleveland Clinic Courts the last few years.
So let's just get it all out.
I don't hate Collin Sexton. I believe he has been miscast. That's not his fault.
I don't hate Dan Gilbert. I have no reason to hate him. Dan has been through so much emotional and physical trauma following his stroke, I wish him nothing but good health in his recovery. Before he is a billionaire business mogul, he is a husband and father. I lost my father to a stroke. I know how close the Gilbert children came to losing theirs at a far younger age. I'm thrilled for them they still have their dad.
No, I don't hate Dan. I just strongly oppose how he operates the franchise so many of you spend good money to support. I wish he'd just sign the checks and leave the GMing to the GMs he hires, but we have 16 years of evidence that isn't how he operates. Go along with Dan's plan, no matter how bonkers it might sound (remember when they hired the homeless guy with the golden voice?) and everything is fine. Push back against him too often and you're out. It's an exhausting, frustrating game of deciding what's important and choosing which battle to fight. Maybe the stroke will change that approach. I truly don't know the answer to that right now.
If Grant Gilbert indeed continues to rise in power within the Cavs, I hope one day he can blend his father's admirable ownership traits — his fearlessness and willingness to spend — with a trust to hire the right people and empower them to do their jobs without interference. That's the definition of an ideal owner. The "Game of Thrones" style that constantly infects Cleveland Clinic Courts isn't healthy for anyone.
So why do we keep writing negative Cavs articles at The Athletic? It isn't some vendetta against the team. It's because the Cavs seem to lead the league in nonsense every season.