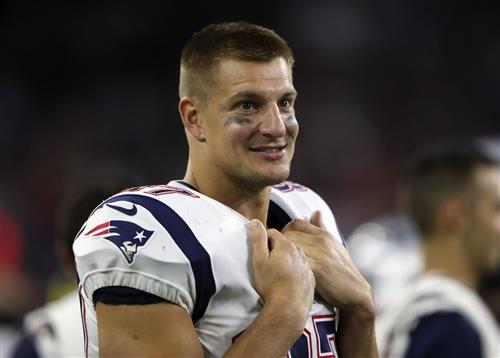 Jeff Howe of The Ahtletic reports that the Patriots and TE Rob Gronkowski are closing in a restructured contract and it's considered likely that Gronkowski will play the 2018 season under the new terms.
According to Howe, it remains to be seen whether Gronkowski will sign an extension or if he'll get a raise as part of this deal.
Earlier in the week, James Palmer of NFL Media reported that the Patriots and Gronkowski were working on a restructured deal.
Palmer pointed out that if the new deal includes incentives like their prior renegotiation did, an agreement can't be official until Thursday, May 24, which happens to be one year to the day the Patriots reworked Gronkowski's contract.
Last year, the Patriots added some incentives to Gronkowski's contract that allowed him to make $10.1875 million for the 2017 season. This year, Gronkowski stands to earn $8.91 million, so it's possible that the Patriots could make a similar adjustment to the one made last year to boost Gronkowski's earnings based on his 2018 performance.