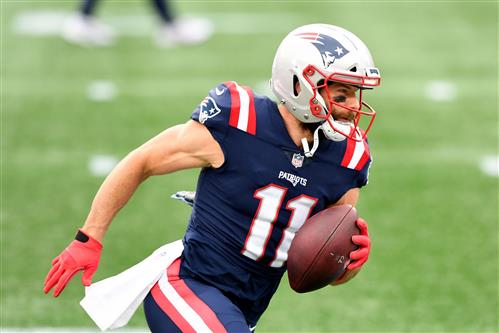 The Patriots terminated the contract of wide receiver Julian Edelman with a failed physical designation, according to the NFL Network's Ian Rapoport, who cited the league's transaction wire.
Edelman, 34, has been battling chronic knee problems for the better part of two seasons. He missed the team's final 10 games last year. He was not expected to be able to play the entire 2021 season, sources told the Herald.
Edelman established himself as one of the best wideouts in franchise history and is a surefire Patriots Hall of Famer. He was named MVP of Super Bowl LIII at the end of his last healthy season. Edelman is now free to sign with any other team.