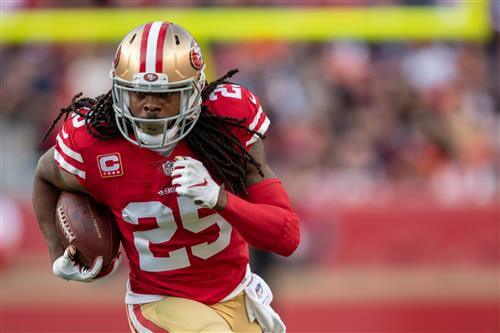 The New England Patriots have already spent handsomely in free agency this offseason, but USA Today's Henry McKenna says the team could make another "splash," specifically at cornerback.
Pinging off a tweet from Patriots salary cap expert Miguel Bezan, aka Pats Cap, McKenna tweeted:
FWIW: The Patriots could absolutely make another splash in free agency. And there's still talent out there, particularly at the cornerback position. Not saying they WILL. But the money is there.
The team had former Cincinnati Bengals and Arizona Cardinals cornerback Dre Kirkpatrick in for a visit on Thursday, but that might not represent the kind of "splash" McKenna was referring to with his tweet.
There are at least two serious names to consider. Both might open a few more eyes than Kirkpatrick.
Richard Sherman
If the Patriots make another "splash" at CB, Sherman makes sense. The future Hall-of-Fame cornerback is still without a team.