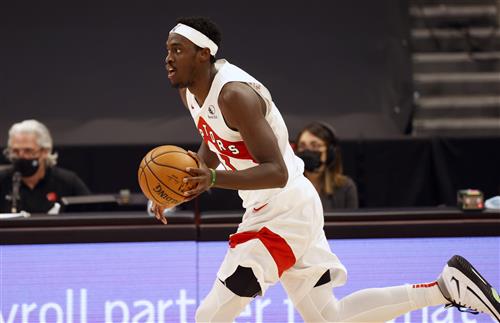 Is the Pascal Siakam era over in Toronto?
After the Raptors picked up Scottie Barnes last night, ESPN's Kendrick Perkins joked that the veteran forward's days in the city are numbered.
While Perk wasn't speaking based on facts, it turns out he might actually be right.
According to NBA Insider Brett Siegel, a Siakam deal is possible, and one team, in particular, could be poised to get him: the Washington Wizards.
One source has mentioned the Washington Wizards as a potential destination for Pascal Siakam if the Toronto Raptors look to trade him after drafting Scottie Barnes last night. They have Kuzma, Hachimura, Harrell and Bryant all as possible assets to trade.