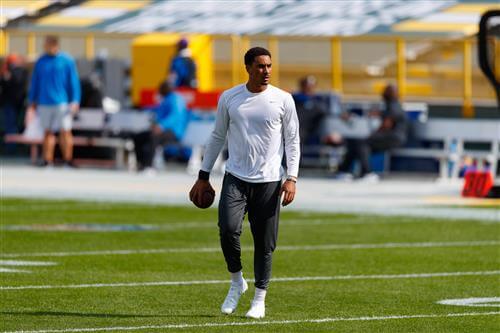 As the Green Bay Packers and Aaron Rodgers negotiate their future together out of the public eye, some NFL analysts are offering up some blockbuster ways for both sides to get what they want from each other in 2021.
ESPN's Bill Barnwell took a look at the ups and downs of the Packers' 2021 offseason in a recent article for the sports media goliath, spending a predictable amount of time on the current rift that has divided franchise from franchise quarterback. While he partially recapped the highlights of the past several months, he also posited a potential resolution with league-shaking consequences.
The type of resolution that, you know, involves the Packers extending Aaron Rodgers, trading away quarterback Jordan Love and adding veteran wide receiver Julio Jones to their roster for a dynamic Super Bowl run.
Atlanta Falcons receive: QB Jordan Love and a mid-round draft pick
Green Bay Packers receive: WR Julio Jones