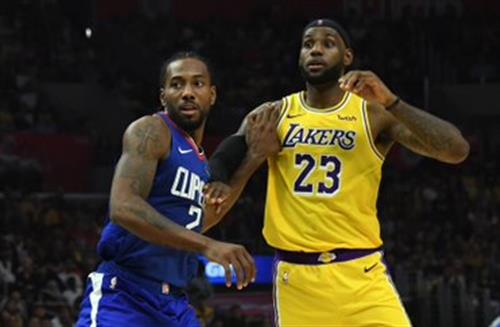 The Los Angeles Lakers made a lot of changes to their roster this NBA offseason. Rob Pelinka showed once again that he is willing to make any move if he feels it puts the team closer to winning a championship. He also showed that he is pretty savvy when it comes to negotiations, as a few players took less money to sign with the Lakers.
Being in a position to win a championship is a big reason players passed on more money. Pelinka deserves credit for that, putting together a group that can win a championship.
There are only four players signed right now that were on the team last season. LeBron James, Anthony Davis and Marc Gasol were the only ones under contract, while Talen Horton-Tucker was signed in free agency.
Alex Caruso was the only Lakers' free agent that left in free agency and signed a multi-year deal, landing with the Chicago Bulls. Dennis Schroder, Andre Drummond, Markieff Morris and Ben McLemore all signed one-year deals with the Boston Celtics, Philadelphia 76ers, Miami Heat and Portland Trail Blazers, respectively.
With five more players remaining free agents still and three, Kentavious Caldwell-Pope, Kyle Kuzma and Montrezl Harrell being used to land Russell Westbrook, Pelinka had to get to work filling out the roster.
He did a wonderful job of it, signing Carmelo Anthony, Wayne Ellington, Trevor Ariza, Dwight Howard, Malik Monk, Kendrick Nunn and Kent Bazemore in free agency. All of them except Nunn, who signed a two-year, $10.3 million deal, signed for the veteran's minimum.
With 12 players now on the roster, Los Angeles is planning to add two more players to the roster for the 2021-22 season. Who may that player be? Let's take a look at the perfect free agent left for the Lakers to sign.