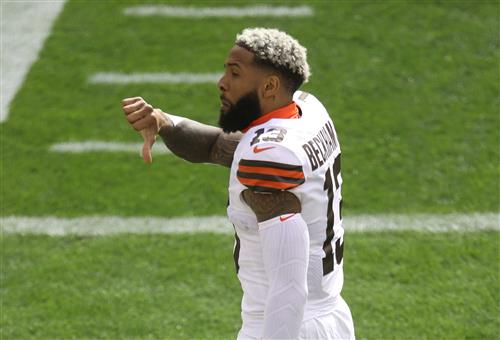 Cleveland Browns wide receiver Odell Beckham Jr. will be placed on waivers Monday, and it sounds like he's keen on teaming up with Russell Wilson.
Pro Football Talk's Mike Florio Beckham reported during the Sunday Night Football pregame broadcast that Beckham prefers to become a free agent and wants to join the Seattle Seahawks. Florio added that the San Francisco 49ers and New Orleans Saints are also considered "teams to watch."
The Seahawks can place a claim for Beckham. However, the team is ninth in the NFL waiver-claiming order, meaning any team above them that submits a claim for the star receiver would have priority. Seattle might have a better chance to land him if he were to become a free agent.